Careers: Customer Success Manager
Our core values define our relationships and our technology to ensure we collectively enjoy every day.

Quick Links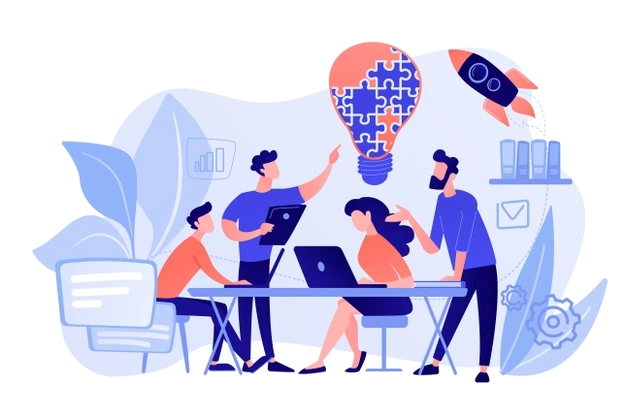 Customer Success Manager
---
At Notification we strive to bring interactivity to websites. We do this by providing easy to use plug and play tools that are focused on strengthening customer touch points and growing conversions. We offer Software as a Service because we believe the best solutions should be easy to manage, fully controllable, and usable with all sites.
Our reward and recognition program celebrates success at both a team and personal level, along with recognition of important events like your birthday. Either take your birthday off to celebrate with friends and family or choose to be rewarded with a gift voucher!
We are looking for a Senior Customer Success Manager to act as a strategic advisor to our clients ensuring they have the skills and resources needed to maximise the value from our products and enable them to achieve their business goals on social. You will leverage your proven experience in relationship management, creative problem solving, and Customer Success to drive business outcomes for your clients while being responsible for best-in-class user adoption, revenue retention & growth, and customer advocacy across our most strategic and complex customer implementations.
Your role
Work with both high-value and complex clients and act as their strategic partner, guiding them to success on their journey with Notification products and projects.
You'll ideally have a keen interest in all things internet.
Responsibilities
Build and maintains influential relationships with clients with highly complex use cases in your assigned vertical.
Ensure your clients have a consistent, best-in-class experience in every interaction.
Demonstrates a high level of expertise in website technologies by keeping up with industry trends and best practices.
Attend and/or presents at trade shows, conferences, and VIP roundtables.
Identify and drive expansion opportunities as you guide clients through success milestones.
Collaborates with teammates to meet and exceed targets.
Desirable skills
Proven customer success / account management experience, preferably in the technology (SaaS) industry, or equivalent years of relevant industry work experience.
Tech Savvy: Ability to quickly learn new technologies and explain software features and social media concepts to clients in a simple, succinct manner.
Exceptional communication, presentation, and active listening skills.
Bachelor's degree in Marketing, Business, or relevant industry work experience.
Demonstrate a desire to proactively help and serve internal and external clients to meet their needs.
Consistently achieves results, demonstrating high performance, and challenging self and others to deliver results.
Assertive with your own ideas and ability to persude others with the ability to gain support and commitment to encourage action.
Skilled at figuring out and managing the processes and timelines necessary to get work accomplished.
Soft skills
Understanding of business requirements.
Creativity and innovative thinking, always seeking new and better ways of doing things.
Proactiveness to provide solutions for potential future issues – effective communication internally and externally whenever needed
Strong time management skills.
Efficient communication with all team members and clients.
Does this sound like you?
---
Available Positions