Careers: Graphic Designer
Our core values define our relationships and our technology to ensure we collectively enjoy every day.

Quick Links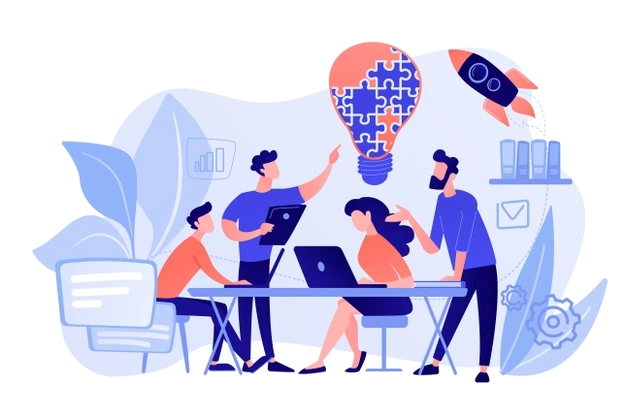 Graphic Designer
---
At Notification we strive to bring interactivity to websites. We do this by providing easy to use plug and play tools that are focused on strengthening customer touch points and growing conversions. We offer Software as a Service because we believe the best solutions should be easy to manage, fully controllable, and usable with all sites.
Our reward and recognition program celebrates success at both a team and personal level, along with recognition of important events like your birthday. Either take your birthday off to celebrate with friends and family or choose to be rewarded with a gift voucher!
We're looking for a Graphic Deisgner to join our team to assist with internal and external projects relating to websites, social and mobile solutions.
Your role
We're looking for a motivated, progressive graphic designer to join our team and help drive our brand and work with an exciting range of projects and initiatives.
You'll ideally have a highly creative background and experience working with both website design and digital campaign design.
Responsibilities
You'll be a collaborating member of our digital team.
Contribute to the visual expression of our progressive agile brand.
Develop a strong understanding of what we do; our products, processes, and services.
Develop a strong ability to reach our target markets and our clients' target markets.
Design for a wide range of media; social, print, web, display, etc.
Contribute to social media strategy and create content.
Support the design needs of other internal stakeholders.
Help with client pitch creative and share your input on creative strategies.
Essential skills
An attitude that thrives within an energetic environment and willingness to adapt to changing needs.
Strategic, objective-focused thinking.
Strong, forward-thinking design sensibilities.
Well-organized, detail-oriented, and self-motivated.
Expert knowledge of Abode Creative Suite and Microsoft Office products.
Website design knowledge within a CMS.
Strong verbal and written communication skills.
Ability to effectively collaborate with peers and management.
Willingness to stay up-to-date regarding changing industry developments, design trends, and relevant new tools/technologies.
Desirable skills
Bachelor's degree in Graphic Design, Visual Communications, or related degree.
2 to 3 years of experience working in corporate marketing or agency environment.
Professional social media experience considered a plus.
Professional writing capabilities considered a plus.
Soft skills
Strong understanding of business requirements.
Proactiveness to provide solutions for potential future issues – effective communication internally and externally whenever needed
Strong time management skills.
Efficient communication with all team members and clients.
Does this sound like you?
---
Available Positions