Shopify Instructions
From your Shopify dashboard select Online Store > Themes > Actions > Edit Code > select /theme.liquid.
Paste your Notification pixel in the box directly above the < /head > tag and select Save.
Locating Your Pixel
Note: You must first follow the steps in Add a New Site before you can see your site specific Notification marketing pixel.
Locate your unique Notification marketing pixel code by navigating to your Dashboard >

select the cog icon next to your website > Install Pixel.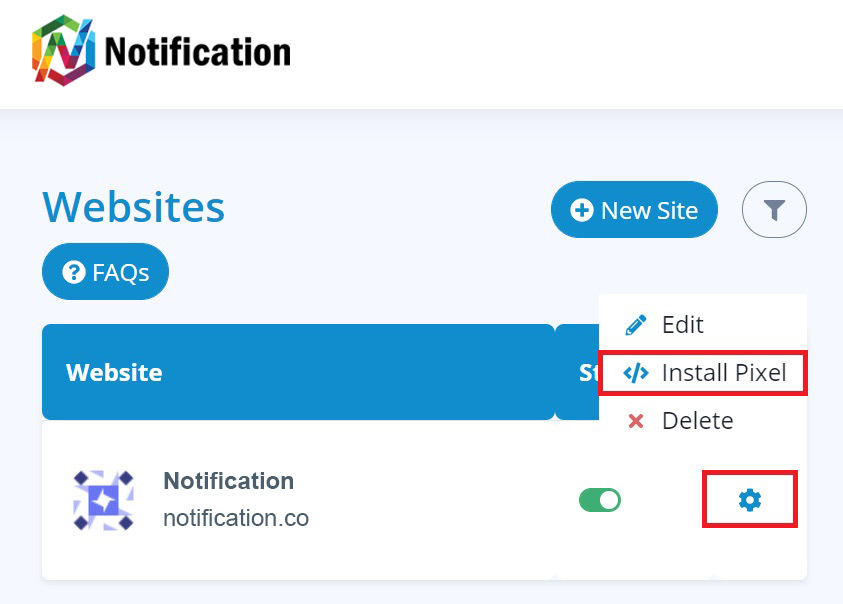 Select the Copy Pixel button to copy the pixel to your device's clipboard.